This month on our blog, we thought we'd answer some more of your frequently asked questions as we continue to get asked all sorts of questions about our products, delivery companies, prescriptions and general ostomy lifestyle queries. So, whether you've emailed us, messaged us on social media or asked on the phone during a call with our customer care team you may see your question featured below!
My stoma is brand new, when will it stop changing size and shape?
It normally takes around 8 weeks for a new stoma to settle into a shape and size which can make it difficult to find the right bag in the first few weeks. Definitely try everything your nurse gives you and any other samples you can get to find something comfortable that works for you. In the meantime, a product like Trio Siltac Silicone Seals can help to accommodate the variation in stoma size with its stretchy fit and to account for any gaps that could arise between your stoma and bag wafer.
How is Silken different to paste?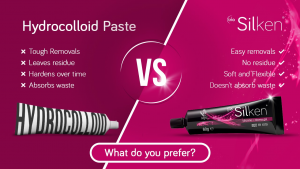 Trio Silken, although fulfilling a similar function to stoma paste, is actually quite a different product. It's made of silicone which gives it a flexibility that helps to fill skin folds and create an even surface for your ostomy bag or base plate to sit securely. It does not absorb body waste or output which means it's more hygienic than hydrocolloid paste which absorbs waste and holds it against your skin. Silken also removes in one piece and doesn't leave a sticky residue unlike paste which can require some serious hard work to remove it all! Finally, Silken solidifies slowly over time using the skin's natural moisture which means you can apply your wafer/seal/base plate immediately and it continues filling skin gaps and creases as you go about your day.
Why is the skin around my stoma sore – when I don't have leaks?
There are a few reasons why peristomal skin can end up sore and most of the time they come down to output reaching the skin in some way. Even if you don't have an obvious leak that comes through the wafer or base plate, some output can still find its way out and end up sitting against your skin. If your wafer is gummy when you remove it, there's a high chance that some output has escaped and been absorbed by the wafer. The wafer then holds it against your skin and as output is corrosive this then causes a reaction which leads to sore, inflamed skin.
If you find the skin underneath a lot of your wafer is sore, it could mean you're reacting to an ingredient within the wafer itself. Some manufacturers use extra products such as manuka honey, aloe vera and others but some people are allergic to these so if this occurs, speak to your healthcare professional about changing your wafer.
How do you use Pearls effectively?
Pearls gelling and odour control sachets are one of our most popular products, though small in size the effect they can have on ostomates' lives is huge! Pearls are carefully formulated to absorb the fluid in loose stool and gel inside your ostomy pouch helping to prevent leaks normally associated with liquid output. The best way to use Pearls is to pop one in the top of your pouch during your bag change or once you've emptied a drainable bag, you can push a fresh Pearls sachet up through the outlet but make sure it's pushed all the way into the bag and hasn't got caught in the fold.
For some of our customers, these sachets are the difference between sleeping through the night and broken sleep as they get up to empty.
What's the difference between Elisse and other skin barriers? Why is Elisse patented?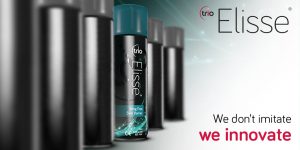 Trio Elisse is different to the other skin barriers available on the market because it's specifically made of a hypoallergenic silicone formula – although other skin barriers may use silicone within their ingredients, Elisse is the only one that is purely silicone. Skin barriers help to form a barrier between your ostomy appliance and skin, protecting skin from the strain caused by constant removal and application of a wafer or base plate. Trio was awarded a patent for Elisse as research was undertaken to prove that Elisse's formula actively soothes sore and reddened skin when it's applied helping to stop itchiness and improve skin health over time.
Got a burning ostomy question to ask us or want some advice on a specific topic? Email us on careline@triohealthcare.co.uk with your questions and we will answer them in another blog article.
Published: 26th May 2020
Back to Blog