We're already into the second month of the year and exciting plans are underway. We set out in January to start bringing our commitment to healthy stoma skin to life. It's always been part of our philosophy here at Trio and we want the world to know about it. We're determined to make a positive difference and we won't stop until everyone can experience a world free from red, sore skin.
Everyone deserves healthy skin, don't they?
That's why we use silicone in all , from seals and pastes to stoma gels and adhesive spray. We really enjoy working with patients and healthcare professionals to find clever ostomy solutions to the problem of leaks and sore skin. That's why, this year, we'll also be launching our first ever stoma bag, Genii™ so that more people can achieve healthier skin.
 Genii™ is great news for your skin. It has loads of features that make it a great bag – an amazing filter, lightweight material, different colours – but the most exciting thing has to be the flange. It's the first bag in the world to use Sil2 Breathable Silicone Technology®. This means it sticks firmly but is incredibly flexible and allows your skin to breathe, keeping it healthy. We can't wait for you to try it!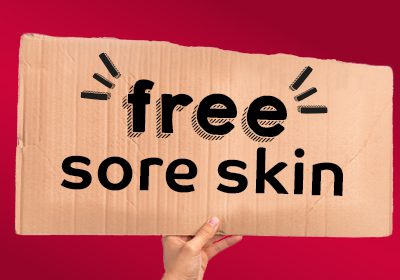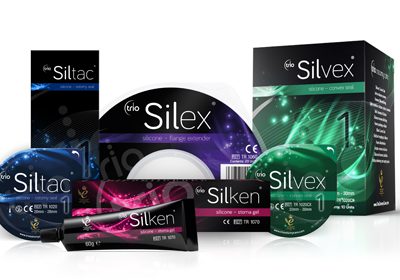 You're our community and we want you to trust us.
We always want to go the extra mile for you. Whether that means spending hours in the lab or personally calling you just to find out how you're doing. We want to make sure you always get the service you deserve. Our customer care team are always here for you and we'll do anything to make sure you get the ostomy supplies and support you need.
"We help people see what they can't. At a patient open day, I noticed a lady walking around the room looking at everyone's tables but not speaking to anyone. I approached her, we started talking and she explained it was her first day and she wasn't sure what to do. She was embarrassed about her stoma. I helped her to understand it saved her ."
With everything going on at the moment it can be hard to get excited about 2021. But, hopefully, we've given you something to look forward to. Don't forget, our new Genii™ stoma bag is coming soon so make sure you've got your name down on the Genii™ VIP list and be the first to get your hands on a free sample. If you need anything else, give us a call on 0800 531 6280 or email careline@triohealthcare.co.uk