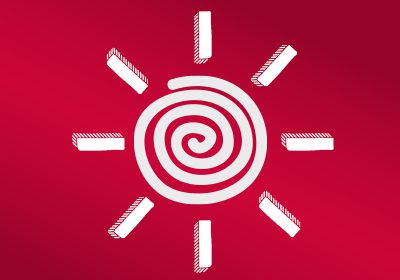 The warmer weather has arrived which means more outdoor activities and maybe even a chance to get away. But this can sometimes be challenging if you have a stoma. We've pulled together a few top tips to help you manage hydration, keep your bag firmly stuck on and get the most out of your summer.
1. Hydration, hydration, hydration!

You've heard it all before, but we can't stress how important it is to stay hydrated in hot weather. Your urine should be clear to pale yellow. Any darker and you are likely to be dehydrated. Keep an eye on your output, too. If it's much thicker than usual or there's a much smaller amount, this may also indicate dehydration.
Drink plenty of non-alcoholic fluids, more than usual, if it is very hot and make sure you have some Dioralyte™ to hand. If drinking lots of water gets too much, try ice lollies or juicy fruit such as watermelon (but beware of the seeds!). Don't forget that alcohol is dehydrating, so make sure you alternate any alcoholic drinks with a soft drink or water. Just remember to avoid tap water and ice cubes if travelling abroad.
Sweating and swimming can compromise the seal on your bag and make you more vulnerable to leaks. Most flanges have water-resistant adhesives and should stay on quite well, but you can ask for some additional products to help extend the wear time of your bag, such as ostomy seals and flange extenders. All our stoma accessories are made with unique Sil2 Breathable Silicone Technology® which allows skin to breathe by letting any sweat or moisture on the skin evaporate through small channels in the silicone. This helps to keep the seal secure, whatever the weather. Make sure that your skin is completely dry before applying a new pouch, it may help to use a hairdryer on a cool setting, and always apply sun cream AFTER you have applied your bag.
Most of us love nothing more than basking in the sun. However, as well as causing dehydration, sunbathing can play havoc with your skin. Your skin is more prone to breaking down and becoming irritated in hot and moist conditions, leading to redness, bumps and rashes. It's also important to remember scars can be sensitive to the sunlight and should be kept out of the sun where possible. Wear loose clothing, keep your stoma covered and try to stay in the shade as much as possible. You can look after your skin by using a no-sting barrier spray.
4. Be prepared for travelling
Make a list of everything you need to take away with you. A simple way to do this is to work out what supplies you use during the day – number of bags, stoma paste, seals etc. Multiply it by the number of days you'll be away and then order at least double the amount. If flying, keep a bag of supplies in your hand luggage rather than packing everything in your suitcase. You may want to store them in a cool bag if you're going somewhere very hot. Your local stoma care nurse or delivery company should be able to provide you with a travel certificate which explains your condition and why you might need extra discretion going through the airport. They may also have contact details of a local stoma care department near where you'll be staying.
5. Swim with complete confidence
At home or abroad, swimming is a great way to cool off in summer. There are some things worth considering if you want to feel confident before taking the plunge. Apply a fresh bag to dry skin and make sure it's empty before entering the water. You might want to use flange extenders to stop the edges of your flange peeling up. Choose to wear something that makes you feel comfortable and secure – especially if you're planning on diving.
We hope this advice will help you get the most out of your summer. If you need a top up of supplies before you go away or want to try out some of our stoma accessories, give us a call on 0800 531 6280 or email careline@triohealthcare.co.uk. We're always interested to hear your tips too, so please feel free to share your experiences with us.